Braunston Marina
is ideally located for the canal enthusiast. It lies at the crossroads of the Grand Union and Oxford canals, and indeed of the whole waterways. The opportunities for exploration are near limitless.
The Marina itself is easily located by road lying beside the A45 between Daventry and Rugby. It is only 20 minutes from junction 16 on the M1, under an hour from Birmingham, and two hours from London.
Braunston Marina is steeped in history. It was originally developed at the turn of the 19th century as the waterways depot at the northern end of what was then called the Grand Junction Canal where it joined up with the Oxford Canal. Several original buildings from the Georgian and early Victorian periods are still in their intended use. The Marina's entrance is dominated by the very fine Horsley Iron Works cast iron bridge dating from 1834, erected by Thomas Telford.
Today Braunston Marina is a major centre for leisure craft and narrowboats , with modern mooring facilities for 250 boats. a large, busy brokerage selling all types of new and used steel narrowboats. We have dry and wet docks, craneage pad and a service area capable of most repairs.
A number of other boat businesses operate within the marina. We even have a small touring caravan site.
Our event highlight is our annual Historic Boat Rally, held over the last week-end in June, with upwards of 80 old working boats joining the grand parade, many of which are on the national Historic Boat Register. Other attractions include side shows, live music, Morris dancing, trade exhibitors and craft displays, beer tent and, sometimes, even tunnel legging. A great week-end or day out for the whole family.
At Braunston Marina we are committed to providing the finest boating facilities and services available on the waterways to ensure Braunston is THE place for people to enjoy their boating activities.
We look forward to being of service to you.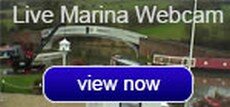 MARINA
NARROWBOAT MOORINGS
(SORRY NO WIDEBEAM MOORINGS)
 OPENING HOURS
Monday to Saturday
9am to 5pm
Sunday's & Bank Holiday's
10am to 4pm
Call us on
01788 891373
We have Electric Car Charging Points